A reported sighting of a drone near Newark Liberty International Airport on Tuesday halted operations at the airport.CreditSeth Wenig/Associated Press
A reported sighting of a drone near Newark Liberty International Airport on Tuesday halted operations at the airport.CreditCreditSeth Wenig/Associated Press
One of the busiest airports in the country was closed to arriving flights on Tuesday evening by reports of a drone flying nearby, showing how a single electronic toy could wreak havoc on an air-travel system already lagging in adopting technology to protect the skies.
Newark Liberty International Airport, one of three main airports that serve New York City, halted all landings and diverted planes for more than an hour after two pilots on different planes spotted a drone nearby as they came in for landings. Law enforcement agencies were still investigating the sightings, but so far no drone has been located, a federal aviation official said on Wednesday.
The disruption was all the more alarming because it came just one month after reported drone sightings caused the shutdown of Gatwick Airport in London, one of the busiest in Europe.
The upheaval at Newark illustrated how vulnerable the air-travel system is to the proliferation of inexpensive drones that can weigh as much as 50 pounds and are capable of flying high and fast enough to get in the path of commercial jets, experts on aviation safety and drone technology said. It also raised questions about whether airports are prepared enough to identify drones and prevent them from paralyzing travel and leaving passengers stranded.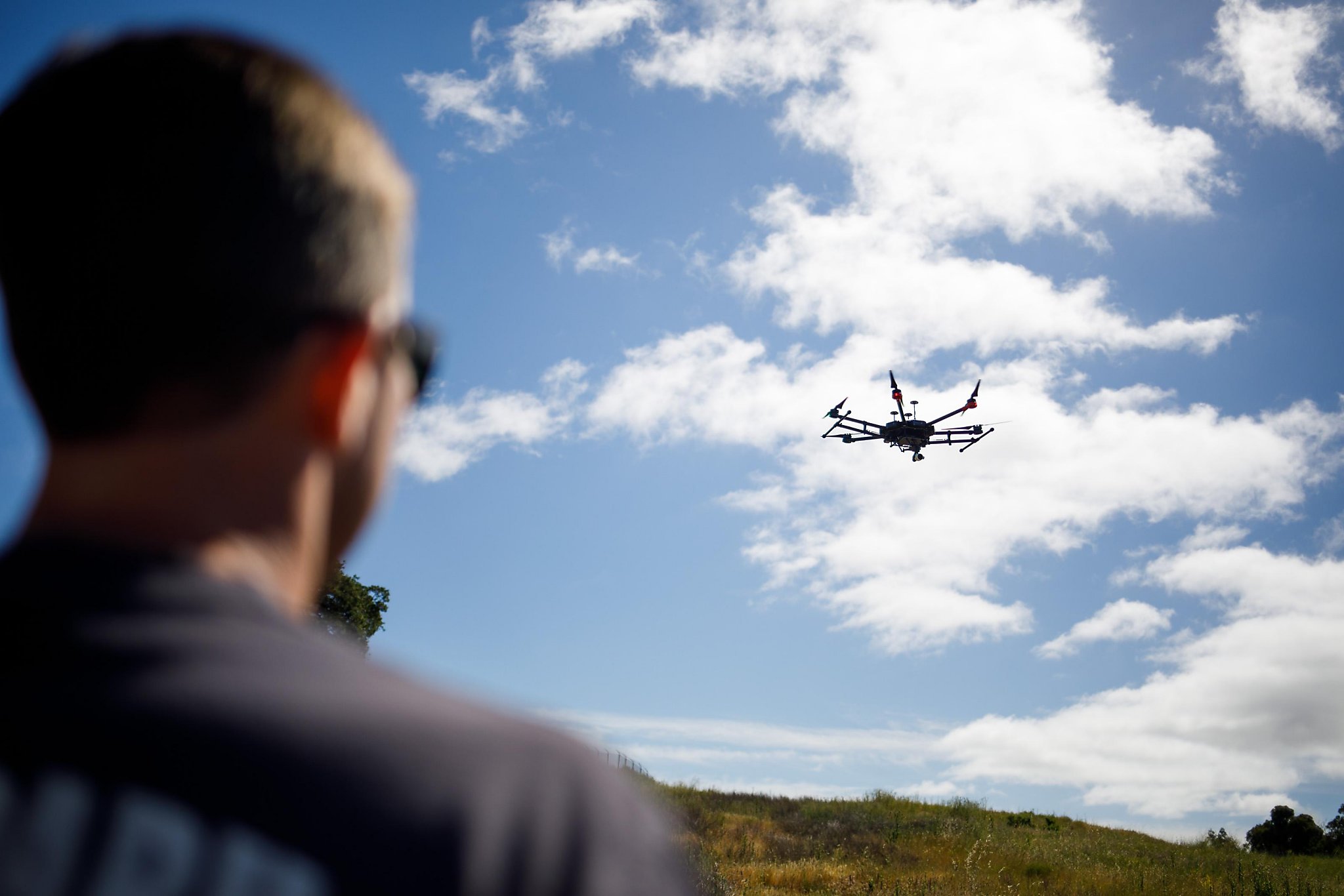 "This is a really disturbing trend," said John Halinski, former deputy administrator of the federal Transportation Security Administration. "It is a real problem because drones are multiplying every day. They really pose a threat in a number of ways to civil aviation."
Pilots fear drones because tests have proved that they can cause the "takedown of an aircraft," Mr. Halinski said. Although technology exists that can detect and deter drones, it is not used at most major airports, he said. "I can't think of a major airport with anti-drone type of capability," he said.
A spokesman for the Port Authority of New York and New Jersey, which operates Newark Liberty as well as Kennedy International and La Guardia Airports, declined, "for security reasons," to discuss how the airports cope with drones. In a statement, the Port Authority said: "the presence of drone activity near major airports is a serious threat to public safety and can cause significant disruption to flight operations, impacting thousands of passengers."
The agency said it was committed to keeping its airports "at the forefront of protection and technology." Last week, the Port Authority said it held a meeting with local, state and federal agencies "to review and enhance protocols for the rapid detection and interdiction of drones."
At Gatwick, the drone sightings led to the grounding or diversion of more than 1,000 flights over three days, affecting more than 140,000 passengers in Britain. London's Heathrow Airport was shut down briefly this month after a reported drone sighting. Neither episode resulted in any damages or charges.